Sereima Leweniqila presented her Fiji Women's World Cup Rugby jersey to Wesley College
Sereima Leweniqila presented her Fiji Women's World Cup Rugby jersey to Wesley College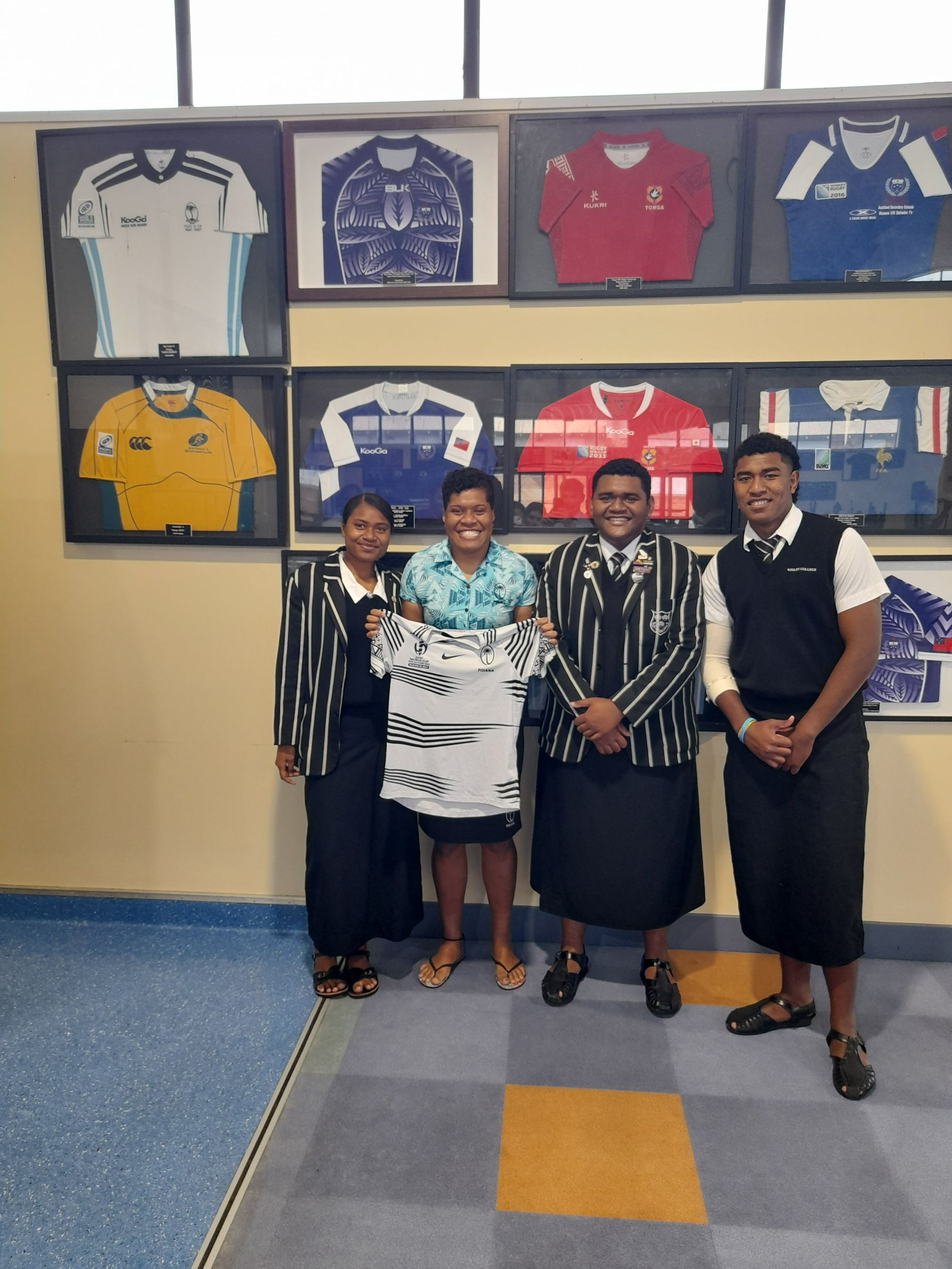 Left: Sanita Saqanalewa, Sereima Leweniqila, Pau Bauleka, Viliami Vave
Sereima Leweniqila (student number 6702) presented her Fiji Women's World Cup Rugby jersey to Wesley College.
Sereima was captain of the Fiji team and it was an honour for the college to receive this taonga.
Her jersey will be proudly displayed alongside our other international jerseys from past students.
Sereima attended Wesley College in 2008.
This article was originally posted on: November, 1st 2022